Anderson Law Group is a boutique law firm practicing exclusively in estate planning and business law. We believe in developing relationships with clients, and our small size allows us to personalize unique experiences with each of our clients. As much as possible, we work on a flat fee basis, which allows our clients the comfort of knowing what they will pay for our services before the project begins. Above all, we believe in providing clients with the highest quality of legal services, as well as caring advice, all in a timely and efficient manner.
At Anderson Law Group we distinguish and strengthen our firm in the following ways:
Exceptional Performance and Commitment. We do the best we can in all that we do. We take pride in helping you.
Customer Care. We pride ourselves on being both attorneys and counselors for our clients in both their business and family lives. Our communications are honest and open. The attorneys and staff place clients as our number one priority. We make ourselves readily available to answer questions or concerns that arise during the course of representation.
Collaborative Work Style. Since collaboration produces the best results, we work with your team of professional advisors including your financial advisor, accountant, life insurance agent and other important advisors in your life. We feel sharing knowledge and diverse viewpoints with one another and with clients produces the most satisfying, complete results.
Technology & Green Practices. We use technology to our advantage to save clients time and money. We also run a paperless office to the best of our ability, to do what we can to protect and preserve our environment.
Diversity. We strive to be a leader in diversity, reflective of our community and responsive to our client. We are inclusive of race, gender, age, ethnicity, sexual orientation and religious differences.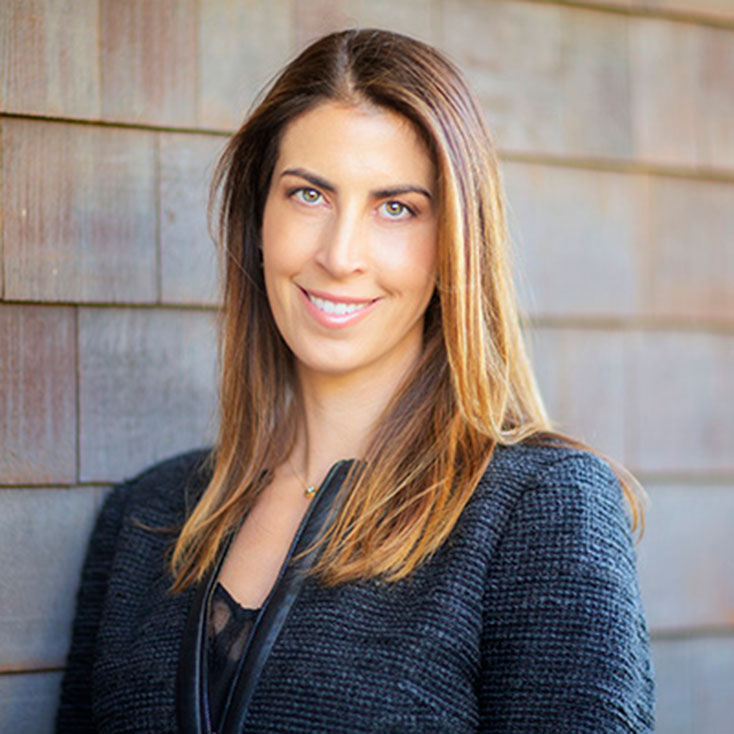 Nicole Anderson
J.D., LL.M. | Principal and Attorney
Nicole Anderson, J.D, LL.M., founding attorney of Anderson Law Group, Inc., practices exclusively in the area of estate planning and business law. She specializes in advanced estate planning and business transactions, income tax planning, asset protection, probate, trust administration, charitable trusts and charitable planning. She received her Bachelor of Arts in International Political Economy from The Colorado College with a minor in German. While pursuing her undergraduate degree, Nicole attended the London School of Economics for one year studying economics and international law. Following her undergraduate education, Nicole received her J.D. from Wayne State University Law School in Michigan. In order to better serve her clients with estate and tax planning, Nicole received her LL.M. (Masters of Law) with an emphasis in taxation from Chapman University School of Law. Before founding Anderson Law Group, Nicole clerked for the United States Attorney in Detroit, Michigan. She gained further experience as a law clerk for the Honorable Judge Gadola, Federal Judge of the Sixth Circuit, and as a law clerk for Cline, Cline & Griffin in Michigan. Nicole utilizes her experience and background to help families design and implement their estate and tax planning.
Nicole's professional affiliations include: WealthCounsel, the nation's premier association of estate planning attorneys; Orange County Bar Association, State Bar of California; Laguna Beach Business Club (President 2013, 2014, Vice President 2011, 2012); and the Laguna Beach Professional Alliance (Co-Founder). Nicole is passionate about giving back to the community and serves on the Board of Trustees for the Laguna Beach Community Foundation (2013-2019), Endowment committee for the Boys and Girls Club of Laguna Beach (2017-present), Laguna Beach School Power Endowment Board (2015-present), and Laguna Beach NextGen. She is also passionate about the arts and education and was a Trustees for the Laguna College of Art and Design from 2009-2014.
Nicole and her husband, Peter, are the proud and busy parents of William, Barrett, and Valentina. They enjoy spending time with family, traveling, skiing, attending lots of soccer and water polo games, and enjoying the beaches and hiking trails of Laguna Beach. Nicole was awarded as a Rising Star Super Lawyer in California for 2015, 2016, 2017, 2018, and 2019.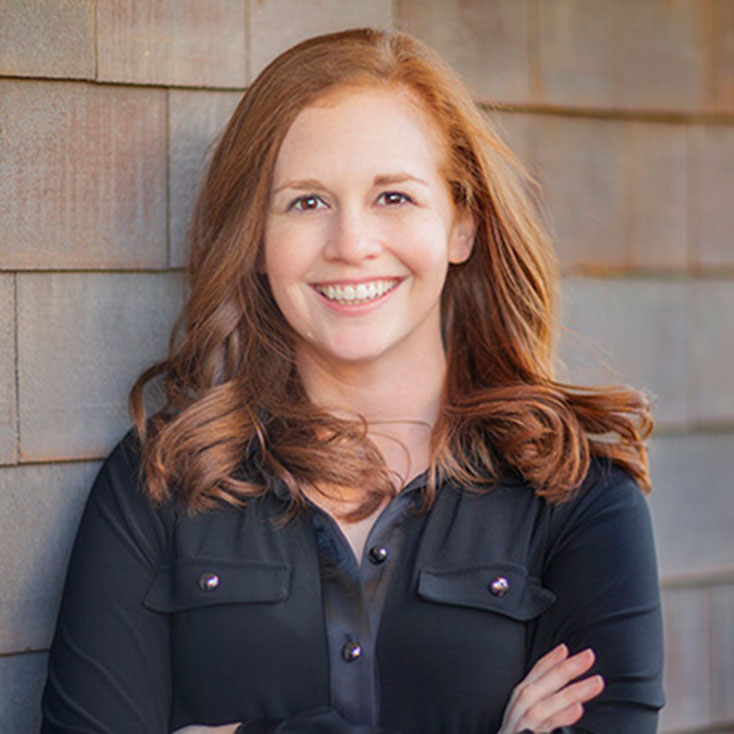 Lindzey Cain
J.D., LL.M. | Senior Associate Attorney
Lindzey Cain, Esq., LL.M., Senior Associate Attorney at Anderson Law Group, practices in the areas of estate planning and business law. She focuses on advanced estate and charitable planning, asset protection, business transactions, probate, and trust administration. She graduated from Loyola Marymount University in Los Angeles, California, magna cum laude, with a Bachelor of Arts in Communication Studies, as well as a minor in Business Administration. While pursuing her undergraduate degree, Lindzey spent a semester studying abroad in London, England, and exploring Europe on the weekends.
Following her undergraduate education, Lindzey received her J.D., cum laude, from Chapman University School of Law in Orange, California. During law school, Lindzey served as the Senior Articles Editor on the executive board of the Chapman Law Review, and her article, Skirting the Ethical Line: The Quandary of Online Legal Forms was published therein in 2012. She also earned honors in Legal Research and Writing, I and II, Federal Courts and Jurisdictions, and Mediation, served two years on the Honor Council Committee, and served as an extern to the Honorable Ronald P. Kreber of the Orange County Superior Court in Orange, California.
To better serve her clients with their estate and tax planning goals, Lindzey obtained her Estate Planning LL.M. (Masters of Laws) from the University of Miami School of Law in Coral Gables, Florida. After graduation, Lindzey moved back home to Orange County and worked as an associate attorney for two and a half years at a boutique estate planning firm in Newport Beach before joining Nicole at the Anderson Law Group.
Lindzey and her husband, Anson, spend as much time as they can testing new recipes in the kitchen, playing with their Goldendoodle, Magic, enjoying time at Disneyland, and traveling around the world.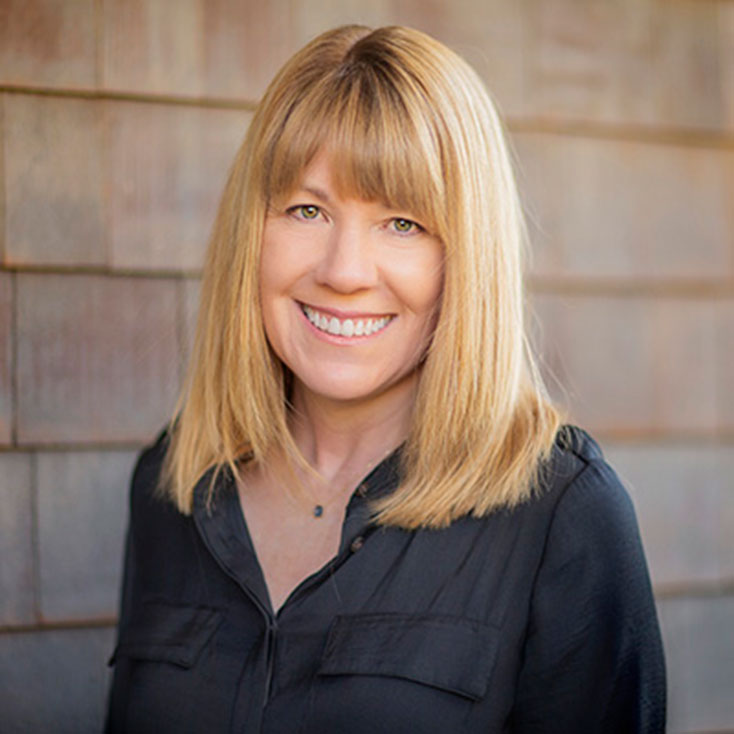 ROBIN ROUNAGHI
J.D. | Associate ATTORNEY
Robin Hayward Rounaghi, J.D., Associate Attorney at Anderson Law Group, Inc., received her Bachelor of Arts from the University of California, Berkeley. While at Berkeley, she majored in Political Science, interned with the San Francisco District Attorney's office, and completed an independent project living with a Maasai family in Kenya. Robin received her law degree from U.C. Hastings College of the Law where she competed on the Moot Court team.
Robin practiced business litigation in Los Angeles and Orange County for nine years. Robin left her litigation practice when she was hired as executive director of SchoolPower, the education foundation for the Laguna Beach Unified School District. During her five years in that role, Robin developed her knowledge of philanthropy and nonprofit practices, as well as her appreciation for the generosity of the Laguna Beach community.
Robin is passionate about issues that affect youth and the environment. In addition to her prior volunteer service on the SchoolPower and SchoolPower Endowment boards, she serves as a Court Appointed Special Advocate (CASA) on behalf of foster youth. In 2019, she was appointed by the presiding judge of the Orange County Juvenile Court to serve as a Juvenile Justice Commissioner. Robin is slowly transforming her family's South Laguna home of 25 years and cofounded One Green Street to share sustainable living ideas with friends.
In addition to her four chickens and a rescue dog named Ruby, Robin and her husband Ali have three sons--Alex, Charlie, and Willie--all of whom graduated from Laguna Beach public schools. In her spare time, Robin loves to ski, camp and travel with family and friends. She recently started playing pickle ball.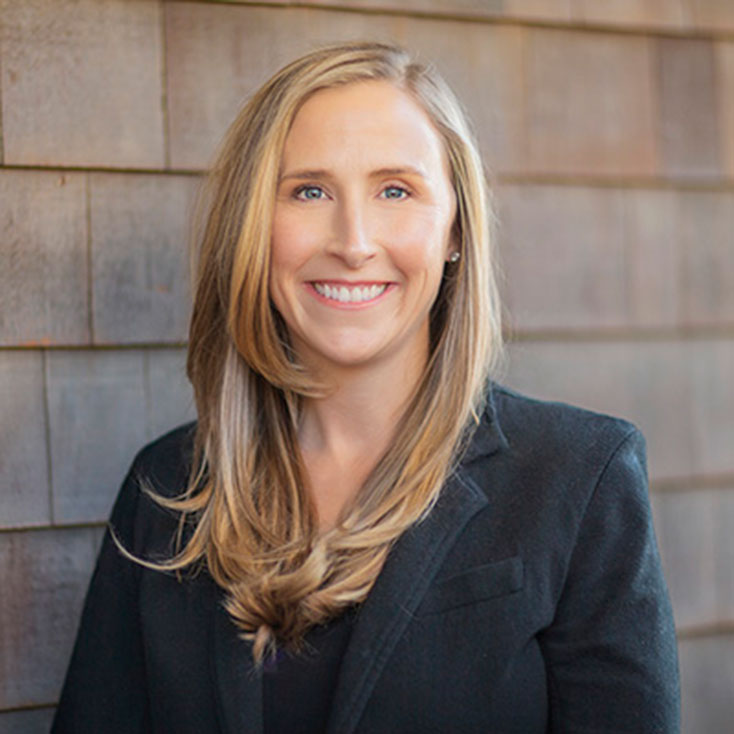 ALEXANDRA HARMAN MURPHY
J.D. | Associate Attorney
Alexandra Harman Murphy, Esq., is an Associate Attorney at Anderson Law Group. Alexandra attended Columbia University in New York City where she double majored in Political Science and Spanish and graduated cum laude. While at Columbia, she played volleyball for the Division I Women's Varsity Volleyball Team, did an internship at the Business Counsel for the United Nations, and spent a semester studying abroad in Seville, Spain.
Alexandra returned home to Orange County, California, to pursue her J.D. from Chapman University Law School, receiving a three-year full merit scholarship and graduating cum laude. During law school, she served as the Submissions Editor for the Chapman Law Review and achieved honors in Legal Research and Writing I & II, Evidence, Negotiations, Mediation, Client Interviewing & Counseling, and Trial Practice. Alexandra was also a summer law clerk at the Public Counsel Law Center in Los Angeles.
Following law school, Alexandra accepted a Certified Fellowship, which turned into a full-time position as a Deputy District Attorney at the Orange County District Attorney's Office. During her two-and-a-half-year tenure Alexandra handled misdemeanor jury trials, motions, pretrial and arraignment matters at the Central and Harbor Justice Centers, and felony and misdemeanor proceedings at the Lamoreaux Justice Center, Juvenile Court.
Along the way, Alexandra followed her passion for languages and cultures by living in Madrid, Spain, and receiving her Master of Arts in Hispanic Languages and Literatures from UC Berkeley. Alexandra also spent time as a high school Spanish teacher, Mock Trial Advisor, volleyball coach, and golf coach.
As a native of Laguna Beach, Alexandra is proud to have returned to her hometown and to serve her local community. She is happily married to her husband Breene with two young boys who keep them on their toes. In addition to spending time with her family, Alexandra enjoys playing beach volleyball, mountain biking, surfing, and traveling.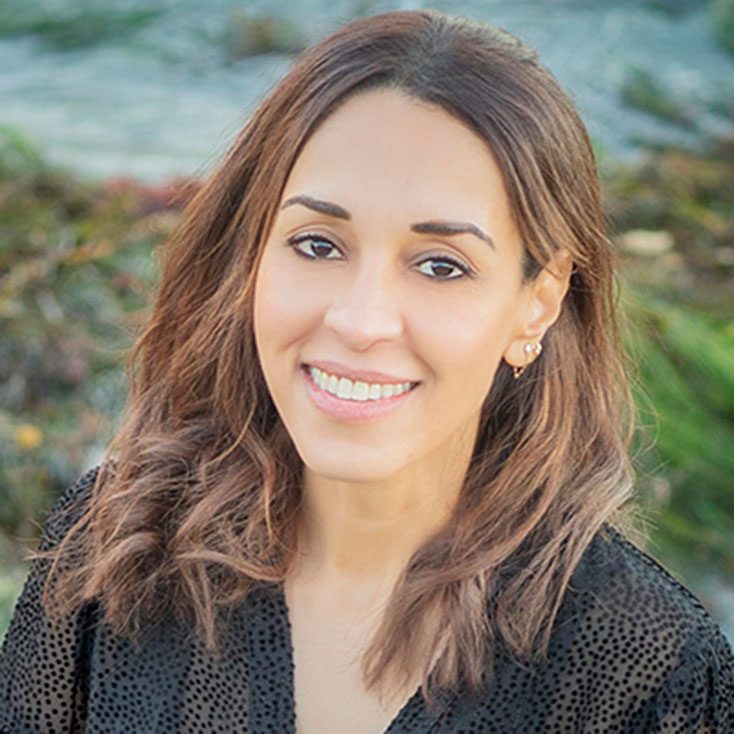 Shelly Beg
Paralegal specializing in business law and trust funding services
Shelly Beg is a Paralegal at Anderson Law Group. Shelly graduated from Cal State Fullerton with a bachelor's degree in Health Science and a minor in Biology. Shelly assists clients with properly titling their assets in our estate planning process. She also assists with business formations and entity maintenance. Shelly is an Orange County native. She enjoys cooking, traveling, giving back to the community through volunteer work and spending time with friends and family.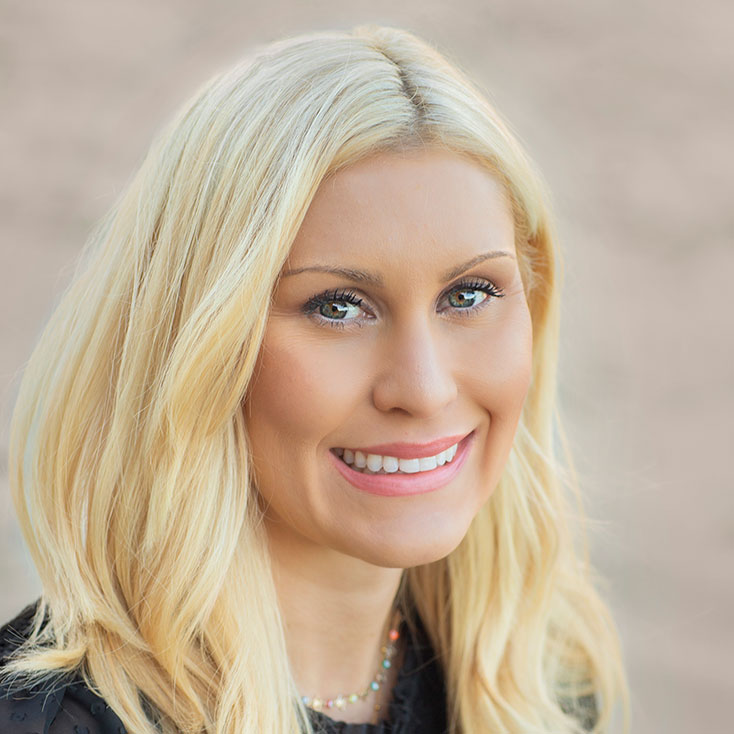 BRITTANY BUTTS
Paralegal specializing in trust administration and family office services
Brittany Butts is a Paralegal and assists primarily with trust administration, family office services, billing and office management. Brittany graduated from Platt College with a bachelor's degree and has been a paralegal since 2006. In her free time, Brittany enjoys standup paddle boarding & outdoor activities in the sun.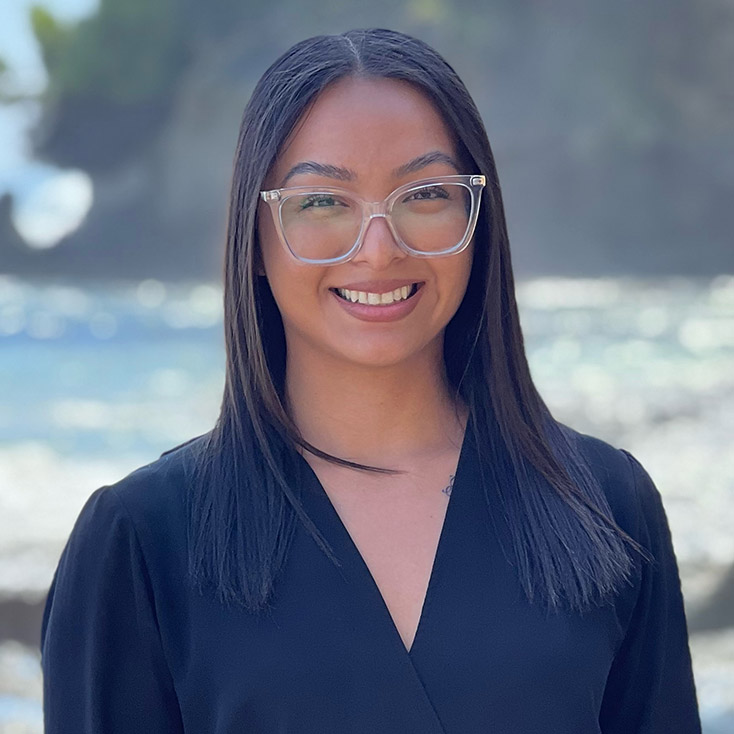 Guadalupe Aguilar
Legal Office Assistant
Guadalupe Aguilar is our legal office assistant and has spent five years in office administration. Guadalupe enjoys all outdoor activities & spending quality time with her two fur babies.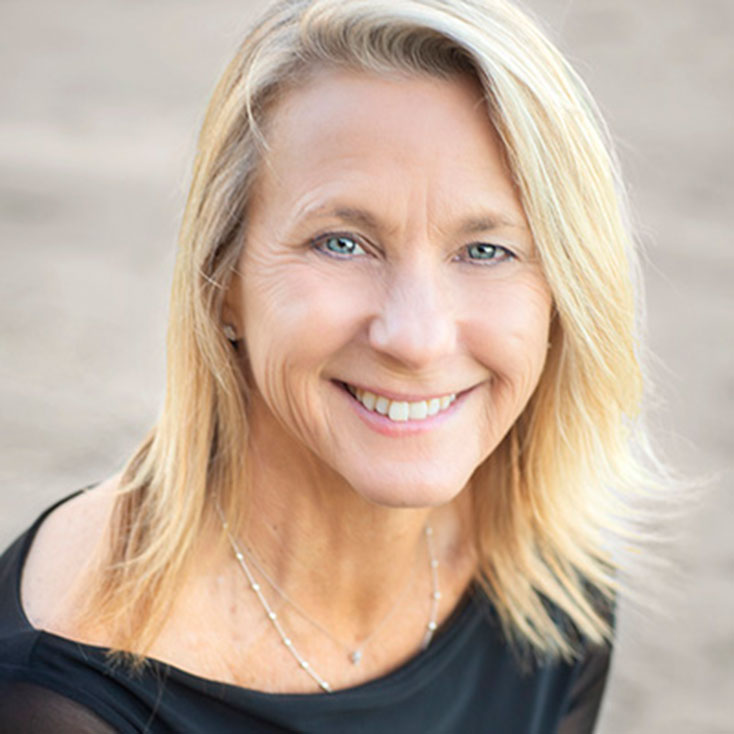 Carey Shyres
Legal Accountant
Carey Shyres takes care of office business accounting.  She lives here in Laguna and enjoys spending time with her family and friends and on the beach.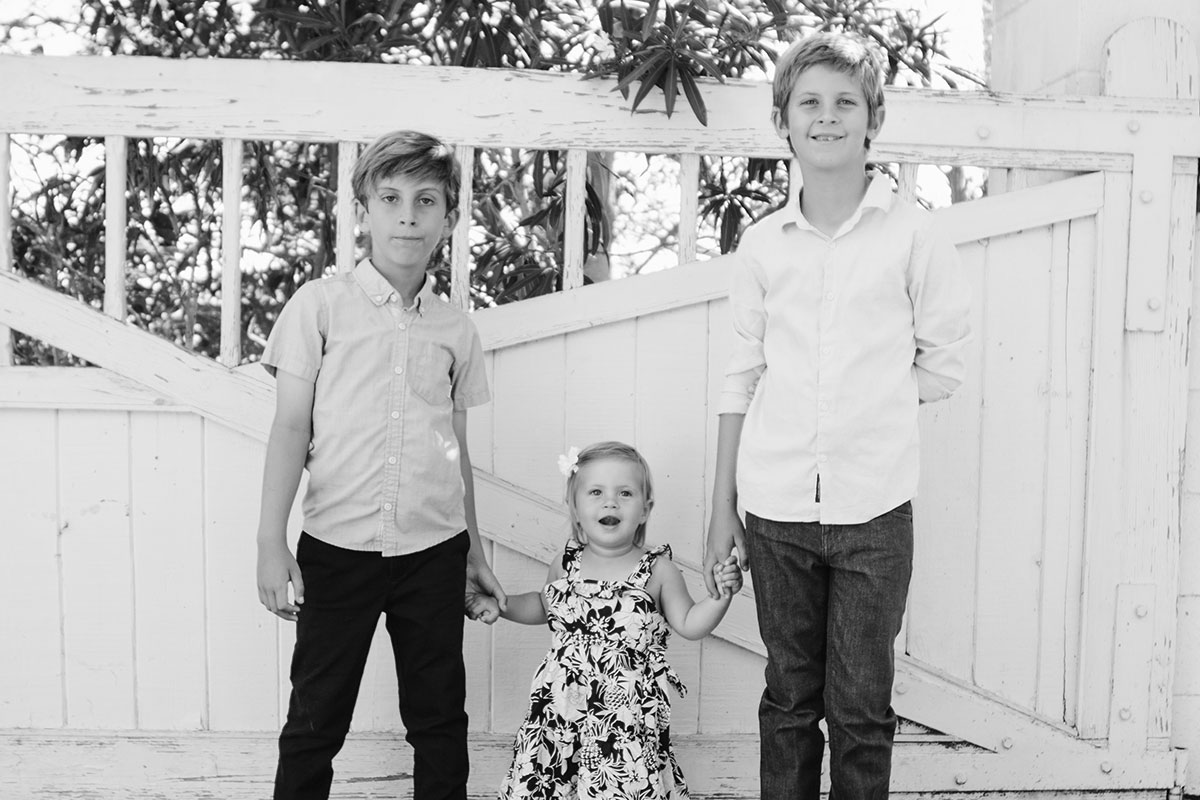 William, Barrett & Valentina Anderson
Office Assistants
I was fortunate to bring my kids to work with me when they were very little. Now when they visit us they enjoy seeing all the ladies, getting treats from the candy jar and playing with computers. Hopefully, we can promote one of them someday.
Anderson Law Group's typical client projects include:
Designing custom basic and advanced estate plans for individuals and families with few to over $30 million in assets.
Creating Qualified Personal Residence Trusts for families to remove their home from their taxable estate.
Setting up Irrevocable Life Insurance trusts for families to remove their life insurance proceeds from their estate.
Working with families to integrate charitable planning into their estate plan.
Designing property agreements and estate planning strategies for families with vacation homes.
Designing business succession plans.
Entity formation and corporate transaction work.
Asset protection planning.
Assisting physicians with their suite of business and estate planning documents.
Anderson Law Group, Inc.
Estate Planning & Business Law
Protecting What Matters Most
Contact us today to start protecting what matters most to you and your family.